Bypass Activation Lock iOS 16 using Mina Software
September 29, 2022
The Mina Software is ready to bypass the Activation Lock screen and activate GSM modules on MEID and GSM versions of the following iPhone models: 5S, 6, 6 Plus, 6S, 6S Plus, 7, 7 Plus, 8, 8 Plus and iPhone X with iPhone 13 – 14 Pro Max. After the bypass, the feature of making and receiving calls will be available to you. SIM lock (carrier lock) will be unlocked after the bypassing process is done!
How does it work? Bypass Activation Lock iOS 16
1. Update iPhone Lock to latest iOS 16.0 To iOS 15.7.
2. Jailbroken iPhone with Checkra1n for macos. Link: https://checkra.in/
3. Open Mina Meid Bypasser and click on activate button.
4. Phone bypassed Done ✅
5. Activate iCloud and FaceTime on the device and turn off the device. Turn on and call.
Note : For devices 5s to 6+ must jailbreak device with checkrain 0.11 official
How to Use Mina Meid Activator
Step 1. Firstly, download Mina Meid Activator on your Mac.
Step 2. Next, jailbreak your iPhone with Checkra1n.
Step 3. Then open the Mina Meid Activator and click on Activate Device.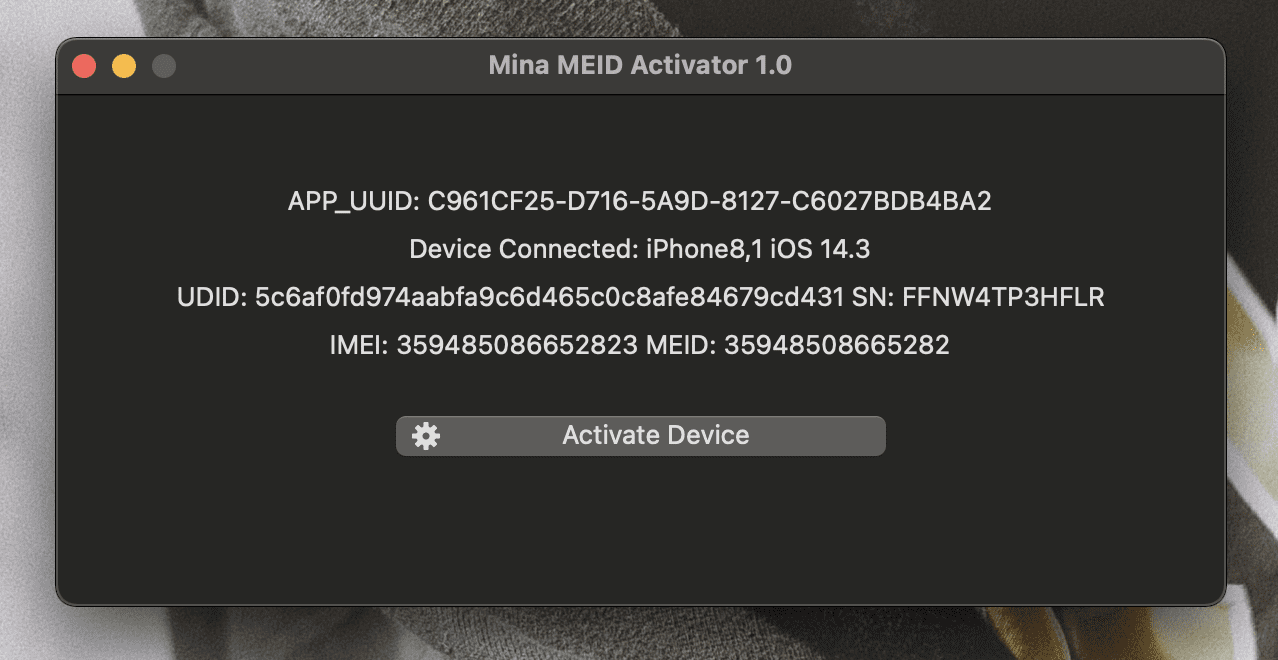 Step 4. The tool will now start bypassing the activation lock. Please wait for a while and it will be done.
That's the full review of Mina Meid Activator. As you can see, it is not the best choice for iCloud activation bypass. We strongly advise against the use of third-party unlocking tools which cannot provide 100% safety and can likely damage your device.
That's why we recommend that you rectify the issue of an iCloud-locked iPhone using the professional tool WooTechy iSalvor. Just download it and give it a try!